2018 MARKS AN IMPRESSIVE YEAR FOR TOURISM IN BRITISH COLUMBIA
People from around the world are choosing British Columbia as their destination for business and leisure travel.

The latest numbers from Statistics Canada show a 3% increase in visitor arrivals over the same time frame in 2017, resulting in 11,869 more visitors arriving in British Columbia. In total, over 5.7 million overnight visitors came to the province last year — an increase of 3.3%, or 181,700 visitors.

The growth in 2018 is attributed to several factors, including increased access to B.C. from several key international markets, such as Australia, Germany, Mexico, China and France. Increased air traffic to Vancouver contributes to the vitality of the tourism industry..
Get Your Percentage


Basic Listing $24.95
Six Months Banner Advertising $185.00
Year Banner Advertising $275.00
Pay by Invoice
Don't like paying online or require help with form please email or call.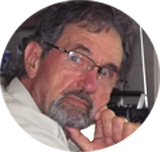 E-MAIL the Administrator for account to be sent
Robert Lawrie +1 250 830 0138

We only advertise your business.
We do not take commissions or booking fees.
Yearly payment for your advertising.

---